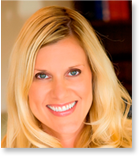 Christ is My Big C is a grassroots organization established to provide community-based financial support and Christian love to those directly affected by cancer. Stephenie's vision is exemplified by the organization's name – Christ is My Big C is a reminder to not let cancer be the Big C in your life. Stephenie hoped that easing people's financial burdens could help them focus on what is most important in their lives such as faith, family and winning the battle against cancer. Cancer has long had the reputation as the "Big C" and a diagnosis alters patients' lives and those of their caregivers. Through faith, Stephenie found strength to challenge the fear that the word cancer instills. Through faith, acknowledging that Christ is really the Big C, cancer patients can find comfort and strength in their own journeys.
The money raised by the foundation will be distributed to individuals and families in need, Assistance can take many forms such as insurance premiums, deductibles, groceries, gas money, money for specialists, alternative treatments, medical equipment and essentially any needs that a person battling cancer may have.
Christ is my Big C will be raising money through various charitable events including 5K walk/runs, golf tournaments, fashion shows, and other great fundraising opportunities.
For more information or to get involved, please contact Angie Daniel at angie@christismybigc.org.